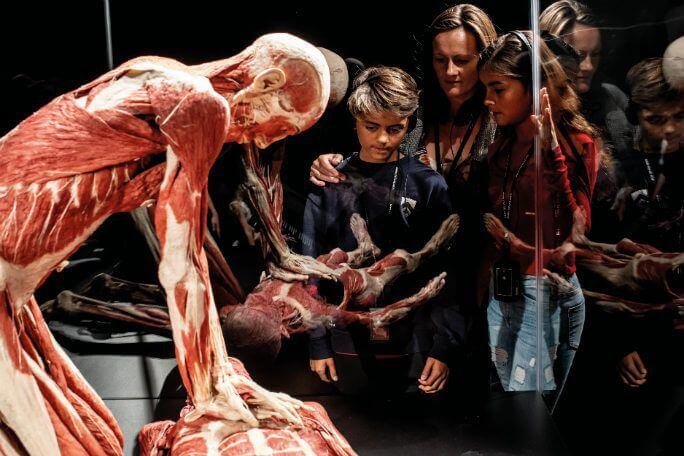 35% OFF BODY WORLD TICKETS
LONDON'S NEWEST TOP ATTRACTION!
Discover the beauty beneath your skin at BODY WORLDS London, the original display of real human bodies now in its permanent and flagship home at the iconic London Pavilion, 1 Piccadilly Circus.
A unique fusion of science, art and health education! Immerse yourself and discover a wide-range of insights into the body and mind, showing what effect our lifestyle choices have on our health. It's fun, provocative, educational and endlessly fascinating.
Over 47 million visitors globally have been amazed by Dr Gunther von Hagens' renowned exhibitions, sparking curiosity and awe around the world. More than 200 anatomical specimens, spread over 6 galleries on 3 floors and over 20,000 sq ft, will reveal the beauty that lies underneath our skin.
Expect a unique, exciting and interactive journey through the human body, described by many as "mind-blowing" "unforgettable" even "life-changing".
Book now for BODY WORLDS London, a world-class Museum Experience for all ages. Don't forget to pick up a complimentary audio guide to enhance your visit.
Location
THE LONDON PAVILLION
1 Piccadilly Circus London W1J 0DA
GET 241 OR UP TO 60% OFF TICKETS, ATTRACTIONS AND FOOD