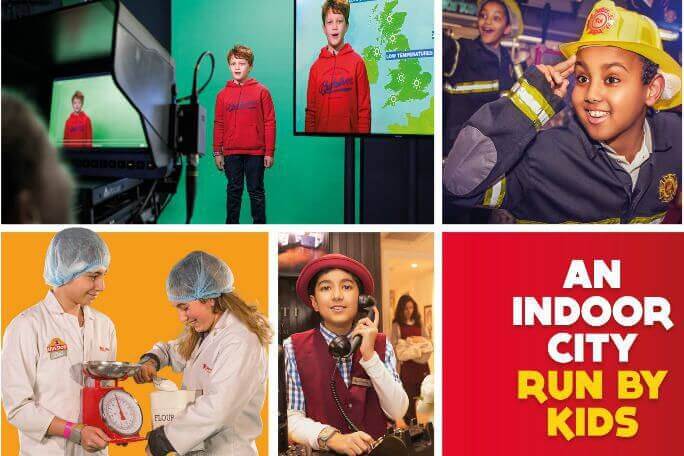 40% OFF KIDZANIA
KidZania London offers 4-14 year olds exciting real life activities. Located in Westfield London, Shepherd's Bush and spanning across 75,000 square feet, KidZania is an amazing indoor city built just for kids!
Blending learning with reality and entertainment, each career at KidZania is developed to teach kids essential life skills including financial literacy, team work and independence.
Designed to empower and entertain kids, KidZania gives children the chance to challenge themselves and explore the world of opportunities. If your child has ever dreamt of becoming a pilot, a firefighter or the next award-winning dancer, watch the excitement on their faces as they try out real life activities! The concept effectively gives them their first taste of independence and gets kids thinking about what they might want to be in the future.
For a limited time only
Become an Energy Champion at the Shell Forecourt and Energy Lab. Children will learn how to fuel cars, both petrol and electric, and keep them running at their best. Working with real cars on the forecourt, the young scientists will then head to the lab to learn about biofuels, before mixing their own fuel to power race cars around the track in the final challenge!
Please note: Children aged 4-7 can only enter KidZania if accompanied by an adult (18+) at all times. Children aged 8-14 may enter unaccompanied, however an adult must be present at the time of check-in and provide suitable contact details.
GET 241 OR UP TO 60% OFF TICKETS, ATTRACTIONS AND FOOD