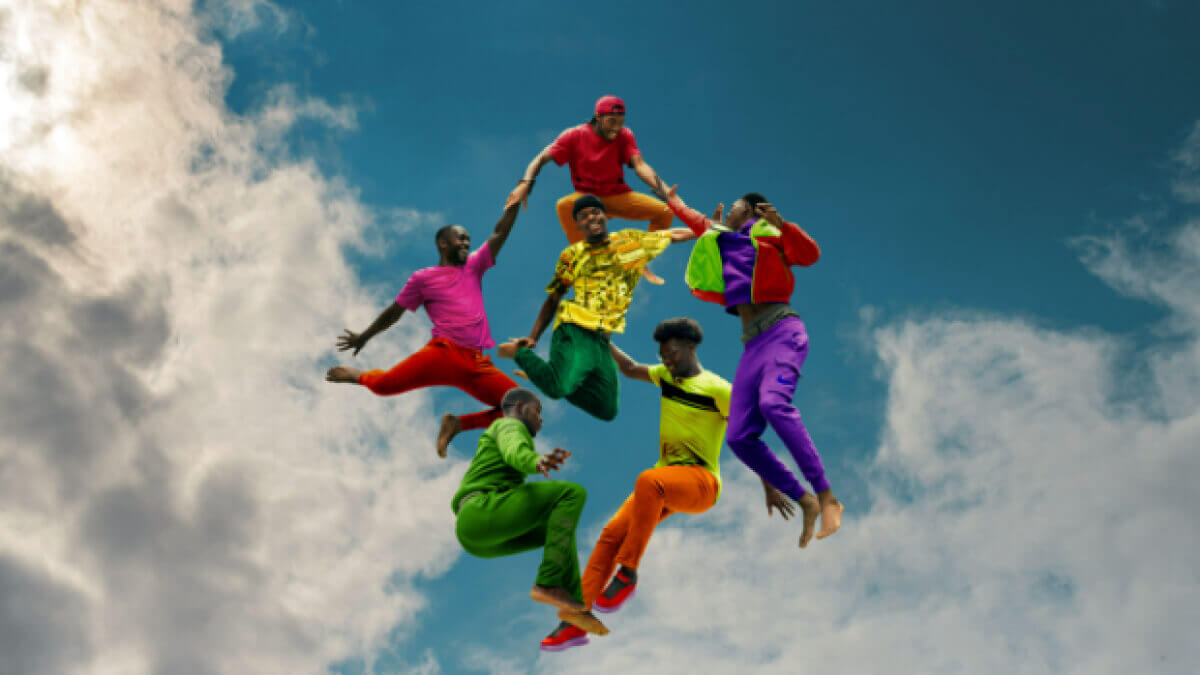 For Black Boys Who Have Considered Suicide When The Hue Gets Too
Following its sold out premiere at the New Diorama Theatre in 2021, Ryan Calais Cameron's new play comes to the Royal Court for a limited five-week run.
£12 Monday tickets are released online at 9am on the day of the performance. Find out more here.
"I found a king in me and now I love you
I found a king in you and now I love me."
Father figures and fashion tips. Lost loves and jollof rice. African empires and illicit sex. Good days and bad days. Six young Black men meet for group therapy, and let their hearts – and imaginations – run wild.
For Black Boys…, inspired by Ntozake Shange's seminal work For Colored Girls… is located on the threshold of joyful fantasy and brutal reality: a world of music, movement, storytelling and verse – where six men clash and connect in a desperate bid for survival.
Originally commissioned by New Diorama Theatre, co-commissioned by Boundless Theatre.
GET 241 OR UP TO 60% OFF TICKETS, ATTRACTIONS AND FOOD