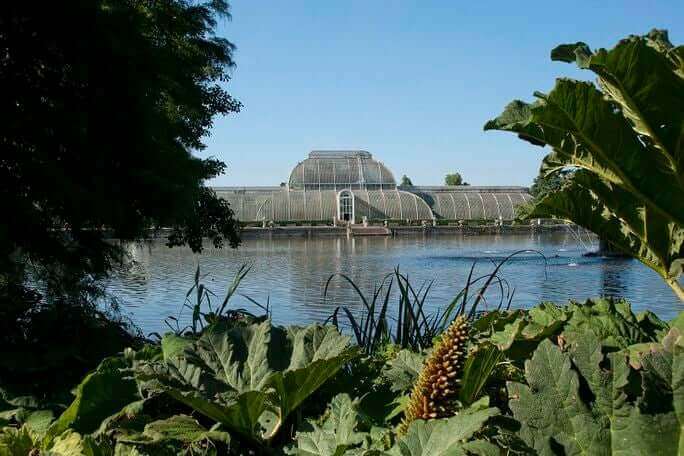 KEW GARDENS AND PALACE
Explore the world's most famous garden. Delve into a rainforest, stroll a soaring walkway amidst tree canopies and see the first galleries in the world dedicated solely to botanical art. Extensive gardens under glass reach up to 27°C, guaranteeing year-round warmth. Travel through ten climatic zones in the Princess of Wales Conservatory and be amazed by giant lily pads in the Waterlily House.
Kew Gardens provides a unique day out with four cafes and restaurants, a serene lake and waterlily ponds.
Kew Palace was the family country home of King George III and setting for the film and play The Madness of King George. This cosy and intimate palace offers a unique insight into royal family life, with a number of rooms restored to the exact condition they would have been 200 years ago.
Step inside Kew Palace and explore a beautiful royal retreat comprising princesses' bedrooms, an intimate dining room and the newly restored Georgian Royal Kitchens.
Then step outside, as George III would have done himself, to enjoy the beauty of Kew Gardens. Visit the historic Palm House, climb the Xstrata Treetop Walkway or take a relaxing walk through this world famous landscape. Two attractions in one great day out!
October and November are beautiful months at Kew, as the trees slowly take on their autumn colours. The view from the 18m high Treetop Walkway is transformed and groups can book a seasonal guided tour to enjoy the best of autumn in the gardens.
GET 241 OR UP TO 60% OFF TICKETS, ATTRACTIONS AND FOOD