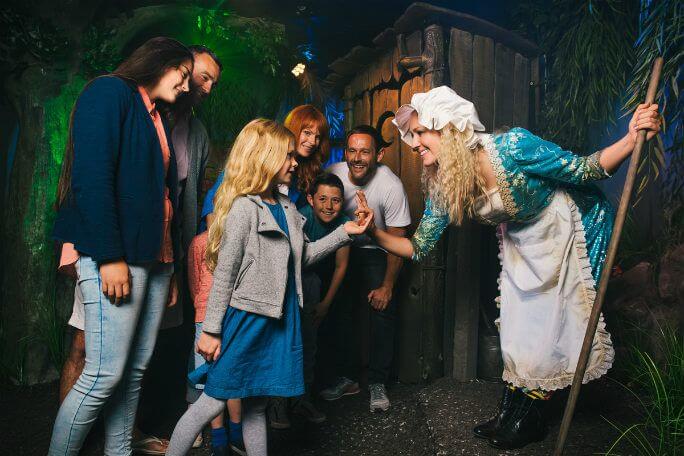 SHREK'S ADVENTURE!
Step into and star in your very own hilarious, mad-cap adventure to the kingdom of Far Far Away surrounded by Shrek and his much loved Dreamworks friends. The world's funniest tour begins when you board a magical 'Dreamworks Tours' red London bus driven by the mischievous Donkey, where chaos, calamity and endless fun are the name of the game.
Explore the fantasy worlds of Far Far Away and meet everyone from Princess Fiona, Puss in Boots, 'Gingy' the Gingerbread man to Pinocchio and the Three Little Pigs. But beware, Rumpelstiltskin, wearing his 'angry wig', will do all he can to disrupt your tour and stop your return to London. Will you collect all the special ingredients needed for the magic spell to transport you safely home? 10 fairy-tale themed shows with a good dose of Donkey's cheekiness, amazing animation and captivating storytelling from Dreamworks, the producers of Shrek.
Other tickets for Shrek's Adventure! London
Shrek's Adventure! London Standard (Advance)
SUMMARY OF OPENING TIMES
DreamWorks Tours: Shrek's Adventure London!
The attraction opens everyday at 10am except on Thursdays.
Closed Tuesday & Wednesday outside of peak times & 25th December
GET 241 OR UP TO 60% OFF TICKETS, ATTRACTIONS AND FOOD