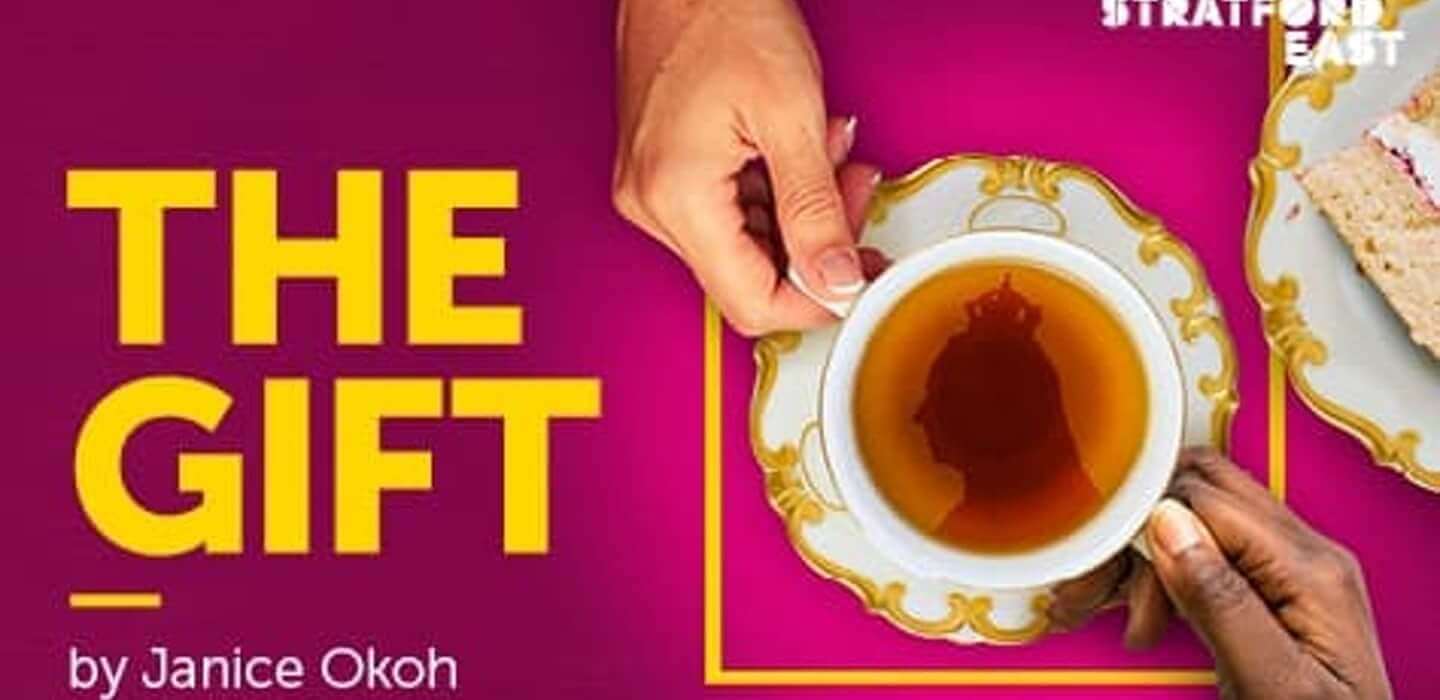 THE GIFT
A subversive comedy drama about imperialism, cross-racial adoption, cultural appropriation… and tea.
Brighton, 1862. A day in the life of Sarah, an African girl, adopted by Queen Victoria and raised in the Queen's circles. Today is the eve of her having to return to Africa but will she go?
The Present. A day in the life of Sarah, a black middle-class woman staying in a Cheshire village with her husband and small child. They are paid a visit by well-meaning neighbours who have something to confess…
The two Sarahs meet Queen Victoria for tea. This won't be your regular tea party…
Written by Bruntwood Prize-winning playwright Janice Okoh and directed by Dawn Walton, The Gift is the fourth national tour born from Revolution Mix – an Eclipse Theatre movement, spearheading the largest ever delivery of new Black British stories.
Past stories from Revolution Mix include the sell-out production of Black Men Walking (nominated for UK Theatre Awards' 'Best New Play' and Writer's Guild Awards' 'Best Play') and 2019's highly acclaimed Princess & The Hustler.
Praise for previous Revolution Mix stories:
★★★★★
"An important, political, poignant work that dismantles stereotypes"
The Stage, on Black Men Walking
★★★★
"A crucial slice of black British history"
The Guardian, on Princess & The Hustler
★★★★
"Richly textured, passionate and enormously affecting. Beautiful."
The Times, on Princess & The Hustler
Presented by Eclipse Theatre and Belgrade Theatre Coventry
Booking Enquiries
Our online booking system does not allow customers to leave isolated seats. We do this in order to prevent gaps in the auditorium.
Currently seats are on sale from Row B in the stalls backwards, and it is possible that Row A will go on sale at a later date, so please be aware that purchasing seats in Row B does not guarantee that you will be in the front row. For some shows the boxes might have a slightly restricted view. Seats marked with an 'i' indicate a restricted view.
If you have any booking enquiries then please do not hesitate to speak to our Box Office team on 020 8534 0310.
Our ticket prices increase as the theatre fills. We always recommend booking early to secure the best seats at the best price.
Rehearsal Photos: Ellie Kurttz
GET 241 OR UP TO 60% OFF TICKETS, ATTRACTIONS AND FOOD